Assemble sandwich panel machine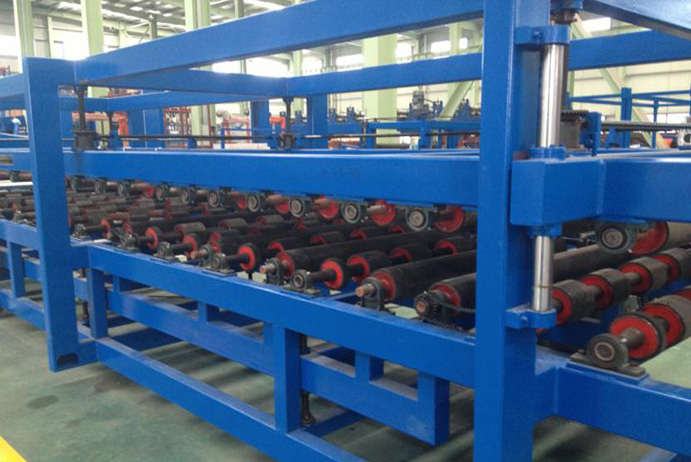 Assemble machine is include machine frame structure, with totally up, down and inner side three unit roller frame. Every roller attached with several piece of rubber roller. Up and inner side rubber roller is horizontal, down rubber roller is corrugated type and fixed. Clamping height and tension can be adjusted by the up rubber roller. Inner rubber roller can be adjusted depends on the panel. If process the flat panel, the inner rubber roller can reach the highest point, which can ensure the rubber roller and the down rubber roller in the same level.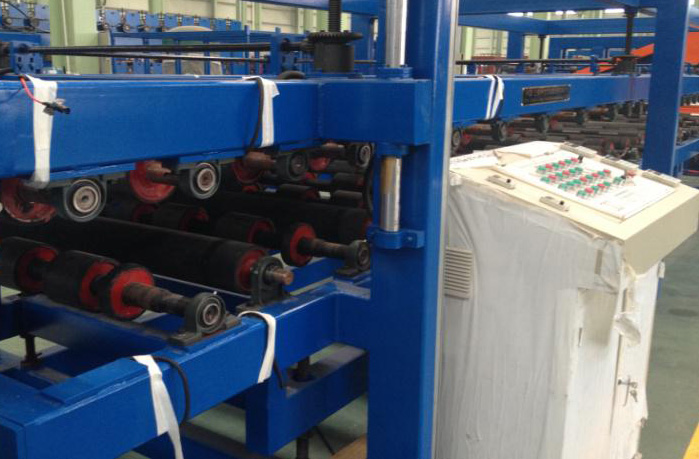 If process corrugated sheet, the inner rubber roller will be down to the lowest point, to make the rubber roller lower 40mm than the down rubber roller.
Assemble rubber roller diameter is 150mm, rubber coating thickness 10mm,hardness 60 with 26 rollers.
Un-coiler is on the assemble machine up and down side. Brake system adopt clutch disc method, by adjusting you.
Can change the up and down steel sheet tension.