Gantry Crane Manufacturer in China
A gantry crane is composed of the ends of the supporting beam, the gantry, resting on wheels running on rails at high level, usually on the parallel side wall of a factory or similar large industrial building, so that the whole crane can move the length of the building, while the hoist can be moved to and from across the width of the building. Customized products at present are preferred to worldwide customers. In order to meet your demand to your personalized overhead gantry crane, you have the right to decide the color, design and parts materials by yourself.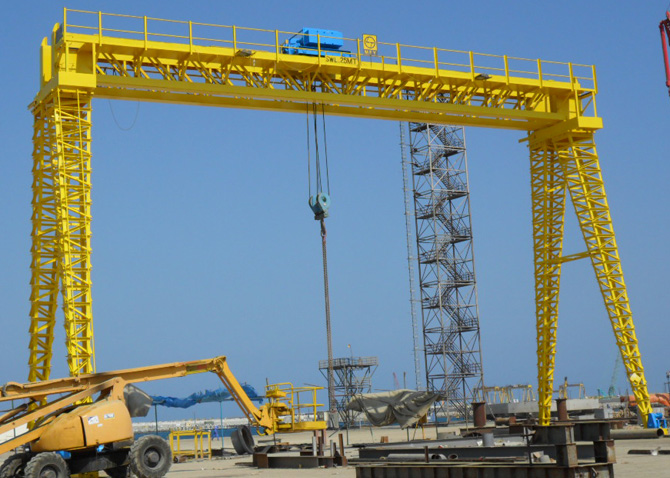 For the purpose of getting more customers' attention, as a well known gantry crane manufacturer with long history, Anson is able to produce different size of overhead gantry crane, from 3 ton-200 ton.
Gantry cranes are widely applied to lift and transport smaller items around a working area in a factory or machine shop. Some workstation gantry cranes are equipped with an enclosed track, while others use an I-beam, or other extruded shapes, for the running surface.
Portable Gantry Crane & Adjustable Gantry Crane: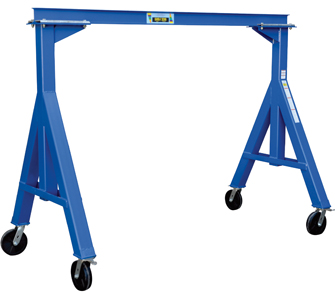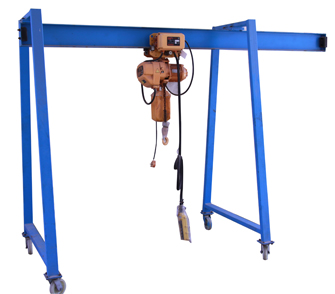 Gantry cranes provide an economical way to lift materials anywhere in a facility. The wheels enable you to move the gantry around your facility. This is more cost-effective lifting solution for areas of infrequent lifts than a more expensive permanent structure. Our heavy duty end frame design with square tubing uprights, knee braces and channel base provides stable lifting and movement.
Light gantry crane and adjustable gantry crane are widely applied to supermarkets, factories, farms and stations. Thanks to its design and system, it is well received among customers. We are able to manufacture light gantry crane according to your dimensions. Anson is able to provide free gantry crane plans for you freely, including general instruction, drawing design, cost budge, module and material of each parts.