Suspension Monorails with Outstanding Versatility
A wide range of standard components, such as track switches, turntables, and latching devices make suspension monorails (also known as KBK crane ) possible to design a material flow precisely to the structural requirements of your workshop. At the same time, the system ensures that all specific products and workplace requirements of your production facility are met.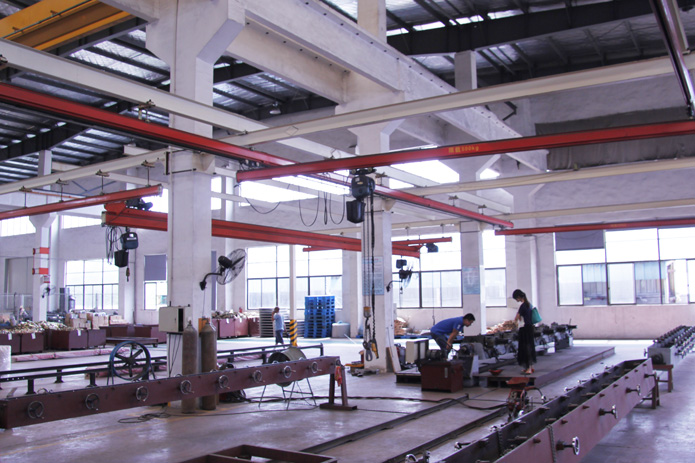 Classic Suspension Monorail Designs
Anson classic suspension monorails can be built to almost any design: from simple, manually controlled straight sections to complex, semi, or fully automated closed-loop monorail systems.
Transfer to single-girder suspension cranes
Latching devices make it possible to transfer a load from a suspended monorail to a single girder bridge.
KBK crane as ideal equipment carriers
The special profiles of the Anson KBK crane system are particularly suitable for applications such as tracks for load balancers fitted with testing devices and electric and pneumatic tools, etc, and power supply lines for cranes and other mobile equipment.
Transporting fluids and gases
Cable trolley's provide a means for supporting hoses, and cables supply gases and electrical power to the work cell.
Specifications of Suspension Monorails:
Lifting capacity (kg)
250
500
1000
2000
3200
Lifting height (m)
3-10
Duty
M3
Moving speed (m/min)
Crane
6.18
6.18
Trolley
5.3
5.9
Width of rail surface (mm)
51-70
Suspension Monorails Spares:

Well Packed KBK Crane for Shipping: